ABOUT US
TRUSTED BY LAKHS SINCE 1948
WELCOME TO ETHIRAJ COLLEGE
Situated in the heart of the city of Chennai in 9 acres of campus area, the College stands self-contained with prestigious structures measuring a total plinth area of 3,48,751sq.ft. This admirable infrastructural facility and the sound vision on which the Institution is built, is upheld by the successive Managements, Principals, Faculty and Students and this has gained for the College the five star status from NAAC and the College with Potential for Excellence (CPE) award from the UGC. Thousands of students have passed out of the portals of the College, carrying with them the aura and dignity of the Institution itself.
These former students today occupy enviable positions all over the world from diplomatic circles, to law and order, to teaching and caring for the under-privileged. They have also won national awards for their contribution to the nation's cultural and educational legacy. In strengthening the core competencies, the College has been making steady progress. The College has a dedicated team of 346 faculty members who maintain academic excellence and about 7335 students who are the anchor to sustain the vision of the Institution. The College has high standards of academic excellence and a constant zeal for continuous updating and renewal of skills and knowledge.
It is not the strongest of the species that survive, nor the most intelligent, but the most responsive to change. – Charles Darwin
MESSAGE FROM THE PRINCIPAL'S DESK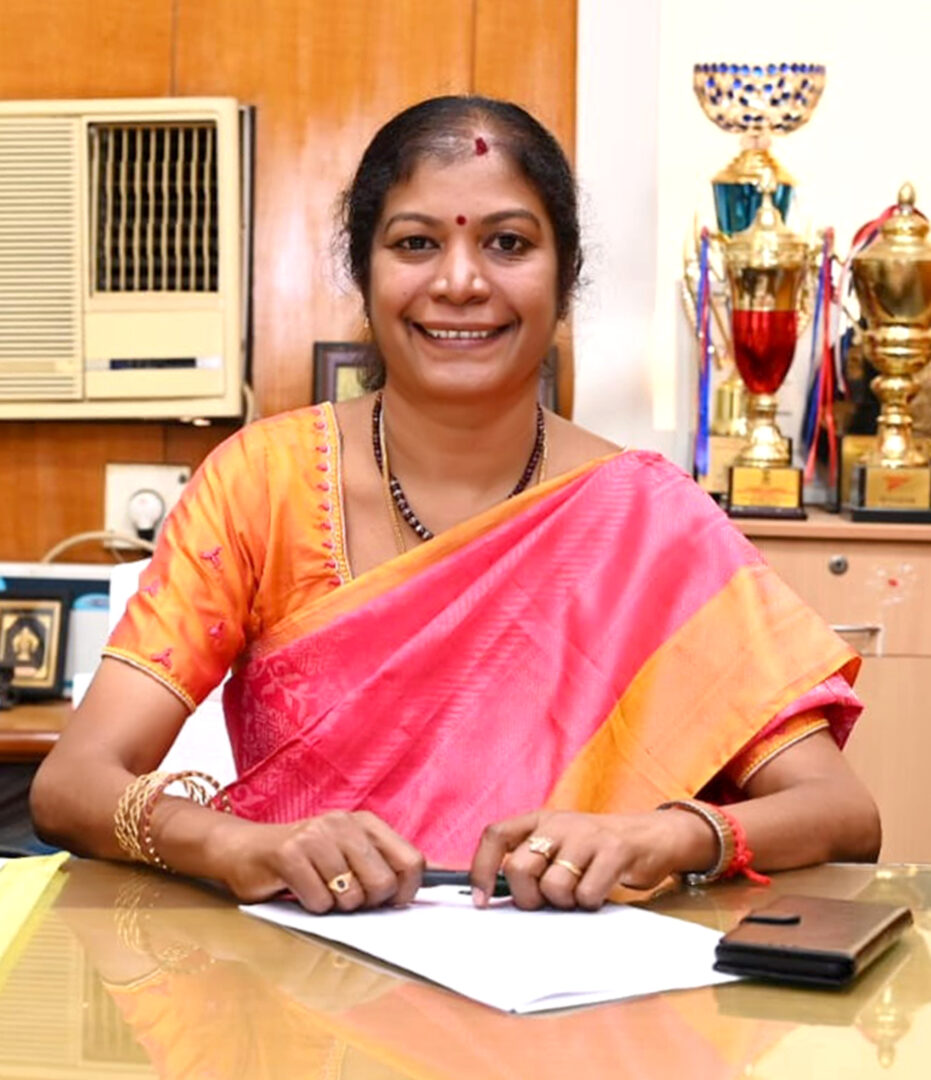 Dr.S.Uma Gowrie [Principal & Secretary]
Greetings!
It is reassuring to witness the capability and efficiency of our fraternity to sail through the challenging situation with might and positivity. This instils hope for future!
Our founder Shri. V. L. Ethiraj (1890-1960), an eminent lawyer and philanthropist who believed in inclusion, change and women empowerment which led him to be the torchbearer for women's education. This educational institution which he established with his life-time savings exclusively for women as early as in 1948, has nurtured a number of women outstanding in their chosen disciplines in the past 74 years.
The dynamic and visionary Boards of Trustees have been instrumental in the development of infrastructure and technology to be on par with the requirements of time. I gratefully recall the contributions of all the former Principals and faculty who have rendered their committed services to this great institution.
Holistic education has been the tradition of this institution of higher learning. The 325- strong faculty are passionately committed to an all-round development of the learners. The academic programmes and pedagogic practices empower with the learners with sound domain knowledge with skills, social consciousness, critical and creative thinking competences, communicative effectiveness and team spirit. We also emphasize values such as ethics, hope, compassion, resilience and gratitude to be the purpose of education because as J. Krishnamurthi expresses "Education gives us a sense of not only economic security but psychological security as well". Hence along with providing an intellectually stimulating environment, students are given ample opportunities to bring out and horn their varied potentialities and thus bloom into citizens of high competence and sterling character.
I believe this will set in motion the virtuous cycle and result in a positive society. I solicit the continued support and goodwill of all the stakeholders in the journey of realizing our mission and vision.
"I am one of those who admire the wisdom and generosity of Late Shri. V. L. Ethiraj to which this college owes its existence" – Shri. C. Rajagopalachari
"Those who educate children well are more to be honored than parents, for these give only life, those the art of living well" – Aristotle
Ethiraj College for Women, started in 1948 was born out of the dream and vision of Shri. V.L. Ethiraj, an eminent lawyer and renowned philanthropist. It was established with a commitment to provide quality education to women with a strong emphasis on values and tradition and with the singular mission of empowering women.
Shri. V.L. Ethiraj was born on 18th July 1890, in a very respectable and affluent family. His father Thiru. Lakshmana SwamyMudaliar, was a well-known philanthropist of Thottapalayam village, in Vellore District. Shri. V.L. Ethiraj graduated from Presidency College, Chennai. He was tutored by Dr.SarvapalliRadhakrishnan, the first President of the Republic of India. A magnanimous and a wealthy barrister, he took his legal degree from the University of Dublin and on his return to India joined The Madras Bar. Within a short period, he built up a lucrative practice by his efficiency and was the first Indian to be appointed as Crown Prosecutor by the British Government.
He believed in the dictum that educating a man is educating an individual, educating a woman is educating the entire family. True to his belief, he donated his life's earnings – a mammoth sum of Rs.10 lakhs – and the title deeds of two bungalows for providing quality education for women.
MESSAGE FROM THE CHAIRMAN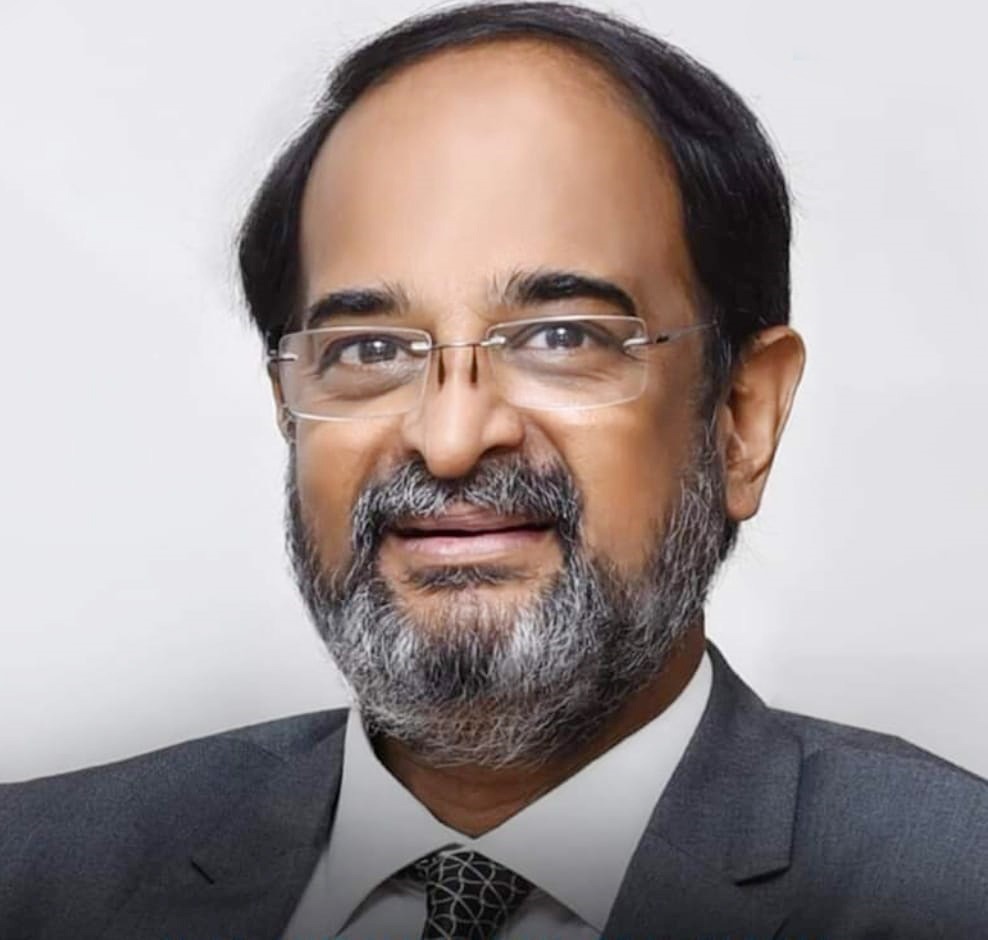 Thiru.V.M.Muralidharan
Greetings from Ethiraj College for Women.
As early as 1948, when our Founder Shri V.L. Ethiraj took the soul-stirring decision to invest his entire savings on establishing an institution of higher education, especially for marginalized women, he emerged as  an agent of social change. A college is the vehicle that the youth rely on the most, to learn and advance knowledge. The vehicle we have built here is an enormously powerful one and has been highly productive over the past 65 years.
With the firm belief that the goal of true education is holistic development, the college ensures imparting values, ethics and confidence in young women to harness their full potential, thereby creating the social capital necessary for establish.
Year
Milestone
1948
Founded
1948- 1968
Formative years with the introduction of UG courses in Economics, Botany, Chemistry, History, Zoology and English Literature (Aided Stream)
1973
Visit of Prime Minister Smt Indira Gandhi during silver jubilee of the College
1975
1st convocation held in the College
1968 – 1978
2nd formative phase with the introduction of Commerce, Mathematics and Physics at the UG level and several courses in PG (Aided Stream).
1980 – 1999
Thrust on research through the upgradation of several departments in Aided Stream with M.Phil and Ph.D programmes.
1981
Start of Evening College with the introduction of B.Com (General)
1999
Autonomy Status granted by UGC
2002
Launch of UGC funded PG course in Human Rights and Duties Education
2005
Status of College with Potential for Excellence (CPE) granted and 1st installment of the grant was received .
2005
1st rank in the Internal Quality Audit conducted by the IQAC of the University of Madras.
2009
Inception of the UGC funded Centre for Women's Studies
2010
Dedication of Campus II to the students by Revered Former President Dr. A. P. J. Abdul Kalam
2012
Introduction of B.Com Honours
2013
Re-accreditation with 'A' grade by NAAC
2013
MOU signed with Concordia College, New York
2014
Extension of autonomy till 2018 by UGC
2014
MOUs signed with the Association of Certified Chartered Accountants (ACCA) – UK, TVS Training and Services, Chennai, Department of Archaeology, Government of Tamilnadu and Knowledge Capital Investment Group (KCIG)
2015
Celebration of 125th Birth Anniversary of the Founder Shri V.L.Ethiraj and also unveiling of new OAT, in Campus II
2016
Introduction of B.Com Accounting and Finance and P.G Course in Commerce
2019
The College got 38th rank among hundreds of Colleges in India according to NIRF ranking.
2019
Guinness World Record for "Longest Stage Play for 28hrs 34mins 43seconds" by Ethirajians.
2021

Introduction of P.G Course in Psychology and BBA 

2022

75th Jubilee year celebrations

Inauguration of Sri Bhadrashyam H. Kothari Auditorium

Introduction of P.G Course in English (Self-supporting) 

Department of Economics, Ethiraj College signed MoU with SICCI
History Of The College
Founded in 1948, the formative years witnessed a strong foundation through introduction of Undergraduate (UG) courses in Economics, Botany, Chemistry, History, Zoology and English Literature along with the infrastructural facilities, resulting in the construction of the Science Block, Hostel, Open Air Theatre and the Old Library Block. The landmark development of this decade was the auditorium, which to this day remains the pride of the College. The decade of 1968 – 1978 saw the growth of the College with the introduction of Commerce, Mathematics and Physics at the UG level, and a number of post-graduate (PG) courses and the construction of the PG block.
A significant development of the next phase was the introduction of Evening College in 1981. Now, the thrust was on research with the introduction of M.Phil. and Ph.D. programmes. The addition of the Annexe Campus of 59 grounds augured a new direction in the growth of the College. 1990-2000 saw a steady growth with the introduction of a variety of job oriented self-funded UG courses like Corporate Secretaryship, B.Com (Bank Management), BBA (Business Administration), B.Sc. Biochemistry, B.Sc. Microbiology and M.Sc. Plant Biology & Plant Bio-technology and the introduction of post-graduate AICTE approved courses, MBA and MCA, which was an important milestone in the growth of the College. The construction of New Science Block and dormitories for the hostel marked this new phase of development.
The beginning of the next decade, witnessed the Day College becoming autonomous along with a momentous growth of the College in its infrastructure: the N & D block, COE block, New Library, New hostel, Business Studies and Information Technology Block, all adding up to 2,66,000 sq. ft. Besides these, the College acquired a Language Lab and an Instrumentation Centre besides establishing online access to the holdings in the Library, Internet Centre and Computer Labs. The College entered the global arena by signing a MOU with the British Council for teaching Business English Certificate and First Certificate in English.
The core competency has been strengthened in many ways to suit the changing scenario. In the Aided stream, Botany was converted into Plant Biology and Plant Biotechnology, one section of History into Tourism and Travel Management, two sections of Zoology into Advanced Zoology and Biotechnology. In the Self-supporting stream, Economics was converted into Business Economics and one section of English to English and Communication Skills. At the PG level, a course in Human Rights and Duties Education was introduced during 2002. New courses namely, B.Sc. Clinical Nutrition, M.Sc. Physics, M.Sc. Foods & Nutrition were also introduced from 2005 in the Self-supporting stream. In 2006, B.Sc. Visual Communication, M.Sc. Biochemistry and M.Sc. Microbiology were introduced.
VISION:
To holistically develop women, by imparting knowledge, value systems, technological
competencies and global skill sets.
To harness their full potential to prepare them to be responsible citizens, compassionate
leaders, agents of social change and participants in the National Development.
MISSION:
To achieve our vision by creating a student-centric learning environment that is driven by
passion for excellence, research culture and an eco-system for innovation and creativity.
To encourage a participatory approach among staff, students, alumni and other
stakeholders.
To provide adequate opportunities to engage in multitude of interests of our diverse
students community in academic, co-curricular and extra-curricular activities.
To offer a campus of excellence with world class infrastructure, technology and support
services to our staff and students.
To have a Management that would uphold the highest levels of transparency,
accountability and governance in meeting the ideals of the Founder of the college.
QUALITY POLICY:
"To strive, to seek, to find and not to yield"
Thiru V. L. Ethiraj's vision of women empowerment inspires us to provide a quality and need- based education. We disseminate knowledge without compromising on standards and values. Hallmarks of the education we impart to our students are development of self-confidence, inculcation of ethics, fostering independent thinking and pursuit of excellence, sensitization to social and environmental needs and a holistic / global outlook on life.
ETHIRAJ COLLEGE FOR WOMEN
ADDRESS
70, Ethiraj Salai, Egmore,Chennai 600008, Tamilnadu, India
PHONE
+(91)-44-28279189
EMAIL
[email protected]
On smaller computer screens website is better viewed at 75% zoom