SPORTS
DEPARTMENT OF PHYSICAL EDUCATION
Sport refers to an activity involving physical activity and skill. Here, two or more parties compete against each other. Sports are an integral part of human life and there is great importance of sports in all spheres of life. Furthermore, Sports help build the character and personality of a person. It certainly is an excellent tool to keep the body physically fit. Most noteworthy, the benefits of Sports are so many that books can be written.  Sports have a massive positive effect on both the mind and body.
Physical Benefits of Sports
First of all, Sports strengthen the heart. Regular Sports certainly make the heart stronger. Hence, Sport is an excellent preventive measure against heart diseases. This certainly increases the life expectancy of individuals. Furthermore, a healthy heart means a healthy blood pressure.
Sports involve physical activity of the body. Due to this physical activity, blood vessels remain clean. Sports reduces the amount of cholestrol and fats in the body. This happens because of the increase of flexibility of the wall of the blood vessels. The flexibility increases due to physical exertion, which is the result of Sports.
Furthermore, the sugar level in blood also gets lower thanks to Sports. The sugar certainly does not accumulate in the blood due to physical activity.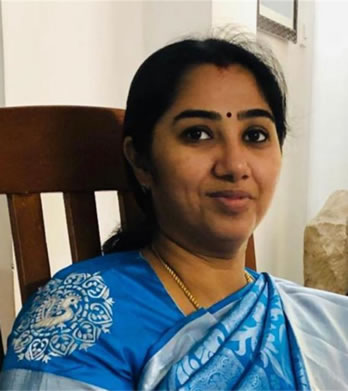 Dr.C.UMA DEVI
ORGANISING SECRETARY
Director Of Physcial Education
Ethiraj College For Women Chennai.
Student Participation and Activities

Number of awards/medals for outstanding performance in sports/cultural activities at national/international level

Lining BWF World Junior Badminton championship

Asian Women Inter-National Volley Ball Championship

Silver medal in Indo-Nepal goodwill rural games International Championship

Gold Medal in 5thAthletics National Youth Rural Games

Gold Medal in 100mts in the 5th Athletics National Youth Rural Games

58th National Inter- state & Senior state Athletic championship

58th National Inter- state & Senior state Athletic championship
secured silver in 800mts Rural Nationals Meet

Khelo India Nationals Foot ball Championship & secured Second place.

Secured Bronze in Khelo India Nationals Volley ball Championship

secured Third place in 45thJunior National Volleyball for boys/girls.

65th Senior Nationals Volley Ball Championship

a Bronze Medal in the 10th Valvi Oori Festival Open National Archery Championship

Junior National Badminton Championship

83rd Senior National Badminton Championship

the 27th Senior National Wushu Championship
3rd HockeyIndia Senior Women National Championship

3rd HockeyIndia Senior Women National Championship

Senior Nationals Judo Championship

Khelo India Nationals Judo Championship secured Bronze medal.

secured Gold

Medal in 2nd Youth National Games

Khelo India Kho- Kho Tournament
| | | | | | |
| --- | --- | --- | --- | --- | --- |
| | | | | | |
| | | | | | |
| | | | | | |
| | | | | | |
| | | | | | |
| | | | | | |
| | | | | | |
| | | | | | |
| | | | | | |
| | | | | | |
| | | | | | |
| | | | | | |
| | | | | | |
| | | | | | |
| | | | | | |
| | | | | | |
| | | | | | |
| | | | | | |
| | | | | | |
| | | | | | |
| | | | | | |
| | | | | | |
| | | | | | |
| --- | --- | --- | --- | --- | --- |
| | | | | | |
| | | | | | |
| | | | | | |
| | | | | | |
| | | | | | |
| | | | | | |
| | | | | | |
| | | | | | |
| | | | | | |
| | | | | | |
ETHIRAJ COLLEGE FOR WOMEN
ADDRESS
70, Ethiraj Salai, Egmore,Chennai 600008, Tamilnadu, India
PHONE
+(91)-44-28279189
EMAIL
[email protected]
On smaller computer screens website is better viewed at 75% zoom