DEPARTMENT OF FRENCH
AIDED
The following courses are offered by the Department:
i. Part I French (2nd language for UG students) – a 4 semester course.
ii. Part IV French (Non-major Elective for UG students) – a 2 semester course.
iii. PG Soft skills in French
Department Activities
S No

Date 

Title of the Workshop/ Seminar/Conference/Webinar

International / National / State

Experts

1

12th and

13th

March

2016

Solutions for the French

Classroom

National FDP

Programme

Mr Jean- Yves Gillon, Attach  for Coop ration in Education, IFI, New Delhi Along with his team of 5 experts from Delhi, Pondicherry, Bangalore and Chennai
2

7th and 8th

September

2016

Language Teaching: Challenges

Encountered, Solutions

Propose

International

Multilingual

Conferenc

Mr. Yuthakaishi, Professor, Tokyo University, Janet Um, South and Southeast Asian Studies, University of California, Berkeley, USA, Mr. Emmanuel Samson, Attach  de coop ration pour le fran ais, Institut fran ais en Inde, Embassy of France in India, Sarah Belrhali, Deputy Director, Alliance Fran aise of Madras, Indrani Velachamy from Singapore and Ganga Stanley from Germany.
3

7th March

2020

Approches Pratiques dans l'Enseignment du FLE

National

Conference

Mr Eric Perrotel, Attahch  de Coop ration pour le Fran ais, Institut de Fran ais en Inde
4

25th June

2020

Les contes dans l'enseignement de

FLE

National

Webinar

Dr Ranjini Christopher, Associate Professor & Head, Department of Languages, Women's Christian College, Chennai – 6

5

25th February

2021

 

Pourquoi apprendre le français?

Online Guest Lecture (for students)

 

Ms Srunika Kannan, Assistant Professor in French, University of Madras, Chennai -5.

6

28th April

2022

Careerscope 2022

 

National Webinar for students

Dr Vidya Vencatesan, Head of the Department of French, Mumbai University and her team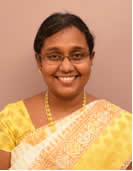 Dr. Adeline G. Albert
Qualification: M.A., M. Phil., Ph.D.,NET
Designation :Associate Professor & Head of the department of french
Years Of Experience : UG : 22 Years
Previous Experience: UG- 2years & PG – 2years
Area Of Specialization : Pedagogy of French as a 2nd language & Francophone Literature.
Email ID: [email protected]
*View Profilee*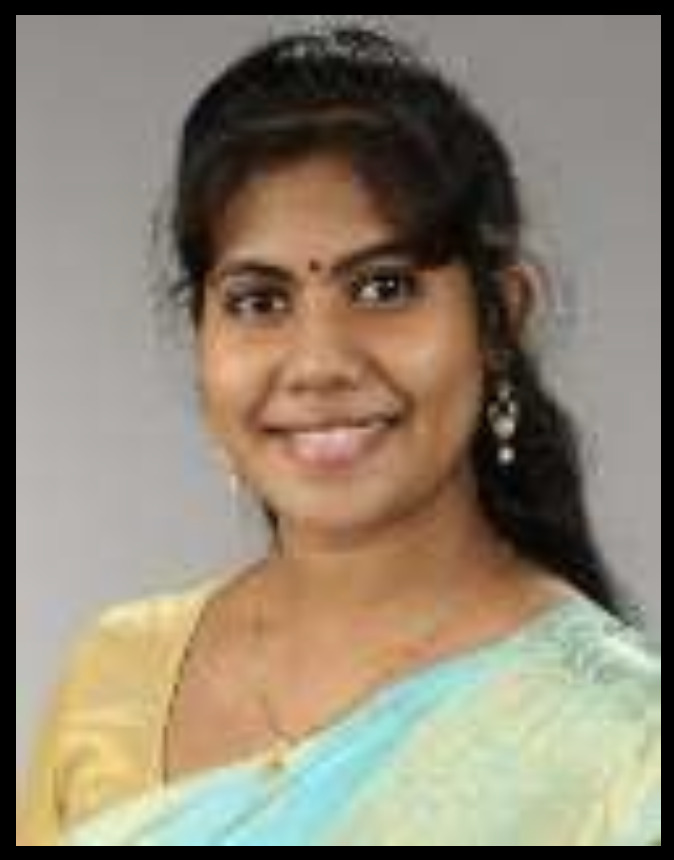 Joy Deborah
Qualification: M.A.
Designation : Assistant Professor
Years Of Experience : 1 year
Area Of Specialization : Pedagogy
Email ID: [email protected]
Started in 1959, the Department conducts many activities for its students, apart from offering courses for 2nd language and Part IV students, to foster holistic learning experiences.
Thus, an inter-collegiate literary event, AUBE, annually. Even during the pandemic years, the Department upheld this tradition by conducting online events for various city Colleges.
Inter-Departmental Dramatics and Poetry competitions, started in 2019, to celebrate the diamond jubilee of the Department, are now conducted regularly.
Guest lectures are held regularly on topics which motivate a greater learning experience for the students.
An in-house journal, "Les Chimères Littéraires" (the only one of its kind in South India), based on the best written assignments and poetic creations of the students, is brought out annually.
The Department also regularly conducts pedagogical training workshops for teachers and conferences to encourage teachers to do research.
ETHIRAJ COLLEGE FOR WOMEN
ADDRESS
70, Ethiraj Salai, Egmore,Chennai 600008, Tamilnadu, India
PHONE
+(91)-44-28279189
EMAIL
[email protected]
On smaller computer screens website is better viewed at 75% zoom