STUDENTS' UNION
WORKS TOWARDS WELFARE OF STUDENT BODY
Ethiraj Students' Union is an association that works for the welfare of the students' community of Ethiraj College for Women. Every student on the college roll is a member of the college union. The heads of the college Students' Union are selected through the process of elections. A total of 8 posts are available in the students' union:
President – PAVITRA CHOUDHRY K V
Joint President – SHAKTHI SAI S
Vice President – HARSHINI S
Joint Vice President – KEERTHANA M
General Secretary – HARIVARSHINI K
Joint General Secretary – NIVEDHA K
Treasurer – PRARTHANA B
Joint Treasurer – SARADHA SREE S
In the Students' Union, 4 posts are held by Aided stream students ( President, Vice President, General Secretary, and Treasurer) and 4 posts are held by Self Supporting stream students ( Joint President, Joint Vice President, Joint General Secretary, and Joint Treasurer). The members of the Students' Union are elected through a democratic method of voting. The Union coordinates the participation of students in extra-curricular activities. It organizes and conducts co-curricular and cultural events at Inter- Department and National Level and coordinates the participation of the students in the competitions held by other institutions at the district, state, and national level.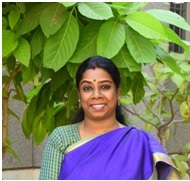 Dr. T PUNITHAVATHY (AIDED)
DEAN OF STUDENTS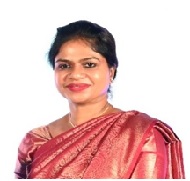 Dr. ANUSHA BALASINGH (SELF–SUPPORTING)
DEAN OF STUDENTS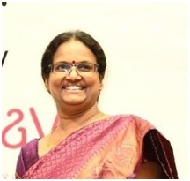 Dr. S MALINI
STUDENTS' UNION CONVENER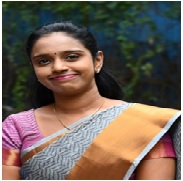 Ms. K A DEEPA
STUDENTS' UNION ADVISORIES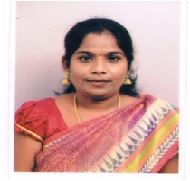 Dr. C VIJAYALAKSHMI
STUDENTS' UNION ADVISORIES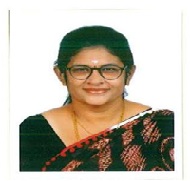 Dr. R SANGEETHA
STUDENTS' UNION ADVISORIES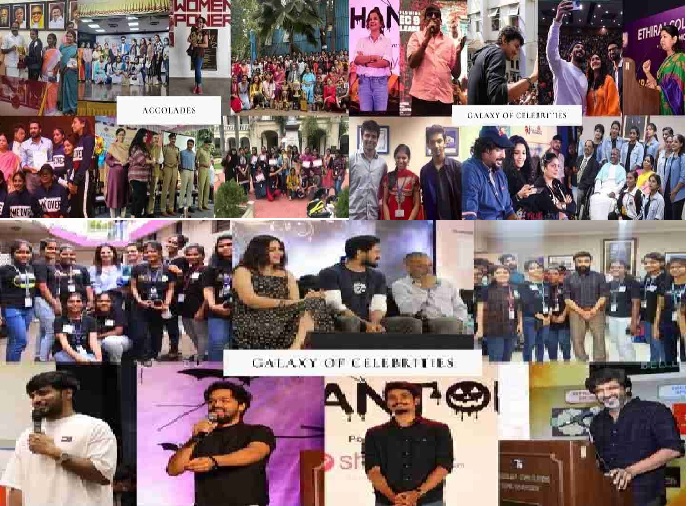 MAJOR EVENTS IN THE ACADEMIC YEAR
Union Inaugural
Aarambh and Maithri
Rhapsody
Chronicles
Atlantis
Ethnic day
Margazhi utsav
Youth conclave
Annual production
Srishti
Union Elections
Union valedictory and endowment lecture
Union Investiture
Arts Club
President : Sridhana P
Vice president : Mirthun Janee T S
Secretary : Rutuja Kadam
The Club mainly focuses on the decoration work for all the events conducted by the Students'
Union namely Aarambh and Maithri, Rhapsody,Chronicles, Atlantis, Youth Conclave and
Srishti. The club also takes up other activities like wall painting in the college campus and
participates in many intercollegiate competitions.
English Teatro
President: Nandita R
Vice President:Anoushka Rajasekhar
Secretary:Sama Fathima
A performing arts club with a theatre troupe.
we conduct two main events I.e. Annual production (done by both the English and tamil theatro)
we put up a 45 minute to 1 hour play and invite outsiders.Christmas play – we put up a show that
expresses the joy of Christmas for the Christmas day events.
Tamil Teatro
President name : Namitha V N
Vice President name : Divya Dharshini N
Secretary name : Swetha B
Tamil Teatro widely known as Ethiraj Koothu Pattarai aims to bring out creativity and preaches
theatrical skills. It is notable for its breathtaking performances in Mime, Adzap, Street play,
Channel surfing, and Variety. The unique feature of the Tamil Teatro is the types of genres
presented, starting from dark humor plays to awareness plays.
Quiz Club
President: B. Rohini
Vice President:Samyuktha S
Secretary: Sangeetha. R
The quiz club provides a platform for the quizzers to compete and exchange knowledge.
Atlantis is an annual quizzing event of the quiz club. It is a platform for quizzers across Chennai
to showcase their quizzing knowledge
DEBATE CLUB:
President: Yamini V
Vice President: Amurtha Reddy
Secretary: Kaviya Shree
Debate club of Ethiraj College for Women is one of the clubs under the students' union. The club
organizes the intercollegiate fest Chronicles every year and also has members from the club who
take part in various intercollegiate events conducted by other colleges. Members are also given
the opportunity to organise the Chronicles.
Literary Club
President – Akshaya Seshagiri
Vice President – Deepika
Secretary – Shanmathi C
Literary Club 2022-2023 of Ethiraj Students' Union aims to improve students' language skills.
Our club provides students with various opportunities to express their writing skills and
encourages them to read literature, attend workshops and seminars, and participate in
interdepartmental and intercollegiate events related to literature and art. The club improvises our
members' literary knowledge and will continue to grow with more activities in the upcoming
endeavors.
President name: G.S. Varsha
Vice President name: Akshaya A
Secretary name: Sai Suriya S
Film Appreciation and photography club work is to design posters, Certificates, editing videos,
AV and photography. RHAPSODY,An annual intercollegiate event, a fest that makes students
showcase the best of their skills and knowledge on media.
President – KRISHNAPRIYA R
Vice President – APSARA G
Secretary – TRISHA G
Fine Arts Club represents the classical art forms of Carnatic Music and Bharatanatyam. The club
organises it's annual event "ETHIRAJIL THIRUVAIYARU" in the Tamil month of Margazhi to
honor the artform. This event bears a resemblance to the Thyagaraja Aradhanai, which is an
annual music festival celebrated in Thiruvayaru, Thanjavur.
ETHIRAJ COLLEGE FOR WOMEN
ADDRESS
70, Ethiraj Salai, Egmore,Chennai 600008, Tamilnadu, India
PHONE
+(91)-44-28279189
EMAIL
[email protected]
On smaller computer screens website is better viewed at 75% zoom