DEPARTMENT OF HINDI
SELF SUPPORTING
Course Details:
1. Part I – Foundation Course in Hindi (to all UG programmes) – 4 Semesters
2. Part IV – Basic Hindi – 2 Semesters
Institutional mail ID: hindi1332@ethirajcollege.edu.in
| | | | | |
| --- | --- | --- | --- | --- |
|  Sl.No.  | Date of the Event  | Title of Workshop /Seminar/Webinar/FDP  | Category National/International/State  | Name of the expert with the name of Institution  |
| 1.  | 05-03-2021  | Webinar on 'Vartman samaj mei gumrah yuvako ki samasyayen'  | National  | Dr. Usha Shrivastav, Institute of Graduate Studies, Bangalore.  |
| 2.  | 04-06-2020  | Webinar on 'Covid 19 aur Mahila Shoshan'  | National  | Prof. Punam Kumari, Jawaharlal Nehru University, New Delhi  |
| 3.  | 06-12-2019  | Workshop on 'Pronunciation & Hindi Language'  | State  | Shri Udhay Kumar Meghani, Hindi Announcer, AIR, Chennai.  |
ANY OTHER ACCOLADES: 
1. Won the Overall Trophy at the Intercollegiate Hindi Culturals organized by MOP Vaishnav College on 03-10-2020. Events/Prize winners are: – 
Essay writing: 1st prize – Medha Parekh (BBA Ist yr), 2nd prize- Lipshika M (B.com Honrs Ist yr); Quiz: 2nd prize – Shagufta (A&F Ist yr), 3rd prize- Nikita Kumari (Microbiology Ist yr) 
2. A Variety Program 'Rangarang' of 30 mts duration was recorded by 21 students at All India Radio, Chennai & it was broadcasted on 02-02-2020, 6:15 pm at AIR Chennai B Station. 
3. Bhoomi Jain of Ist yr B.Sc. Psychology won the 3rd prize in the Poetry Competition organized by DG Vaishnav College on 19-01-2020 & won cash prize of Rs. 1000/- 
4. Leena Sharma of Ist yr Business Economics got selected in 'Akhil Bhartiya Hindi Kavi Sammelan' Poetry Competition organized by Anna Adarsh College on 31-01-2020 & won cash prize of Rs. 500/-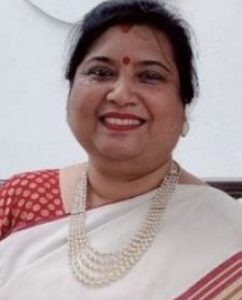 Dr. Hema Krishnan
Qualification: MA, Ph.D. 
Designation: Associate Professor & Head 
Years of Experience: UG: 26 years 
Area of Specialization: Hindi Literature 
Email-ID: hemakrishnan@ethirajcollege.edu.in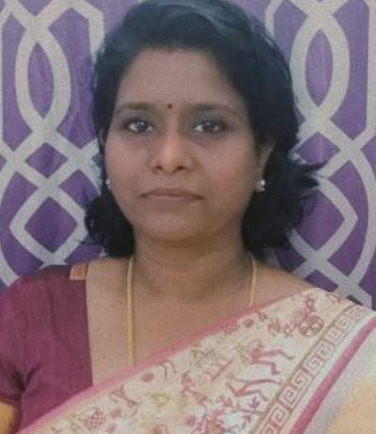 Dr. V. Geeta Malini
 Qualification: MA, M.Phil., Ph.D., SET, NET 
Designation: Assistant Professor 
Years of Experience: UG: 2 years 5 months 
Previous Experience: UG: 5 years 
Area of Specialization: Hindi Literature, Translation & Journalism. 
Email-ID: geetamalini_v@ethirajcollege.edu.in 
About Us:
The Department of Hindi was established in the year 1981. The department offers a strategic leadership in the cross currents of Higher Education and add zest to perceptions of language and literature in its syllabus. The Foundation Hindi course offered at UG level helps to develop the competence of the students in Hindi language and gives them the taste of Hindi literature. The Syllabus aims to improve and strengthen the knowledge in the Hindi Language. The Department conducts its Annual Association 'Satrangi' to enhance the skills in communication, presentation and co-curricular activities.
ETHIRAJ COLLEGE FOR WOMEN
ADDRESS
70, Ethiraj Salai, Egmore,Chennai 600008, Tamilnadu, India
PHONE
+(91)-44-28279189
On smaller computer screens website is better viewed at 75% zoom